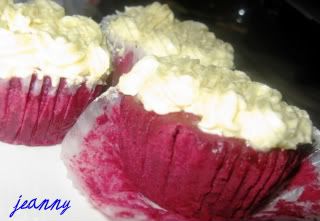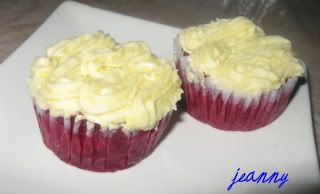 I made this cupake today for hubz..he was not really feeling well. So to cheer him up, I bake these cuppies...
I made research over the net to find a good recipe, since I've tried choclate, banana, strawberry and coffee cupcake, I picked this recipe to make a difference. I made slight substitution on some ingridients though. It still turned out good :)
I'm a bit busy but I promise to post the recipe really really soon!